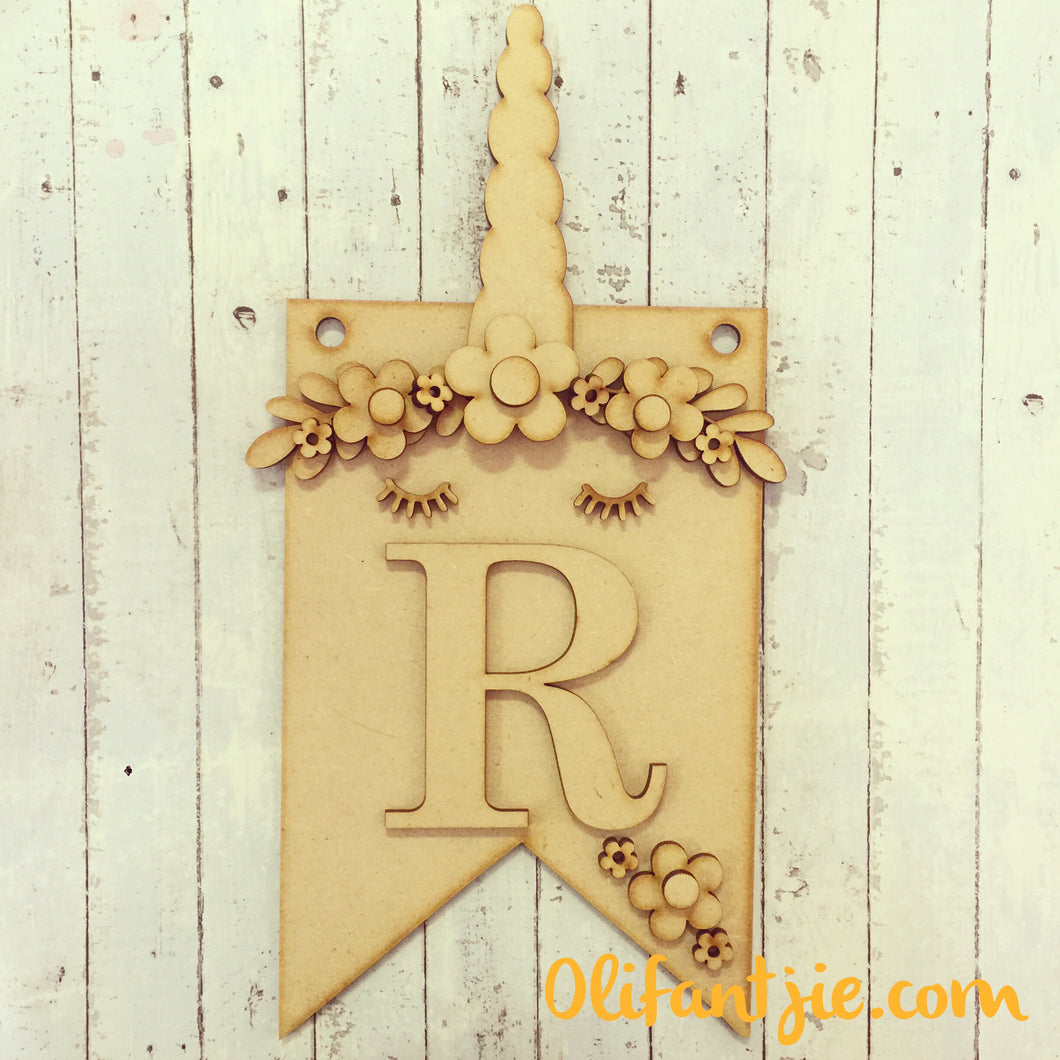 MDF Sleepy Eyes Unicorn Horn Hanging Flag - with Flowers & Initial or Number
Unique sleepy eyes floral unicorn horn hanging flag with initial or number.
Each element is separate for ease of painting and to allow your own layout!
Cut from 3mm unpainted medite mdf. 
horn and flowers 15cm flag 20cm so overall size approx. 30-35cm depending on how laid out.