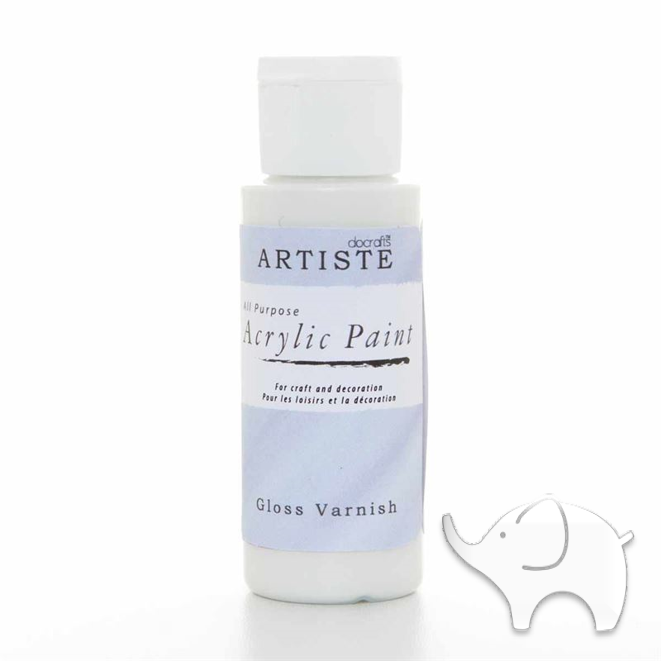 Gloss Varnish - Artiste Medium 2oz
This is ideal for finishing your beautiful creations for years to come, the Docraft's Artiste Acrylic Medium Gloss Varnish applies a layer to protect your work.
It dries to a non-tacky, smooth finish that looks great on all mixed media projects.
Perfect for all your acrylic paintings, this Medium Gloss Varnish will keep your work safe and protected and looks great on all Olifantjie MDF products.