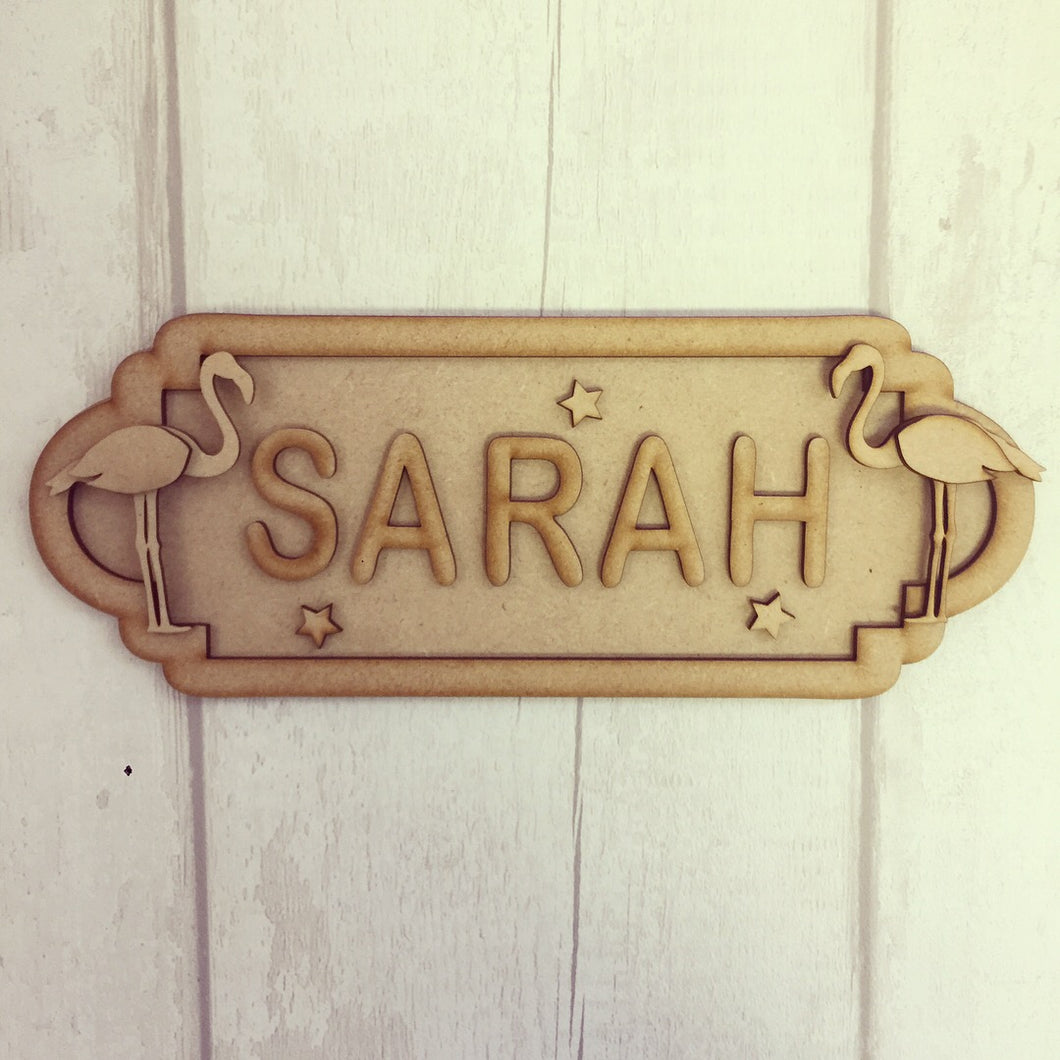 SS041 - MDF Flamingos Personalised Street Sign - Large (12 letters)
Gorgeous street sign including two flamingos and stars.
Holds upto 12 letters. 
40cm wide, 
All signs are the same height only the width alters on sizing.
Cut from 3mm medite can have the option for two hanging circles to be added to top edge of base board.