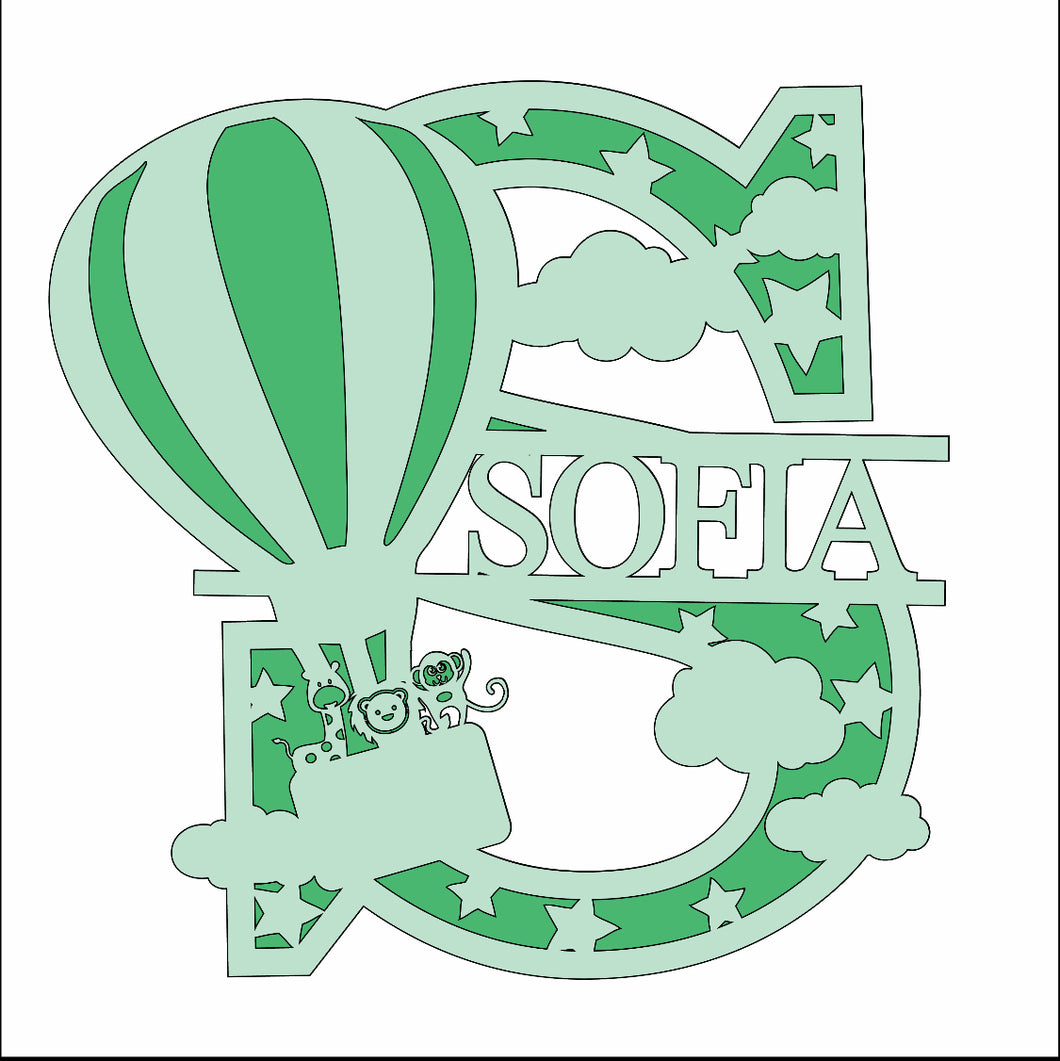 DL057 - MDF Hot-air Jungle Balloon Themed Layered Letter (without name)
MDF jungle Themed Layered Letter
Doesnt include letter across middle 
Includes backplate that fits the letter shape.
Size cm on longest length.
3mm premium medite per layer.
(Computer image shown will swap for MDF once cut)
Olifantjie MDF Craft, Embellishments and Blank wood crafting kits are all designed and laser cut in-house in the UK. The wooden edges of a kit can have a slight brown but are easy to paint over.