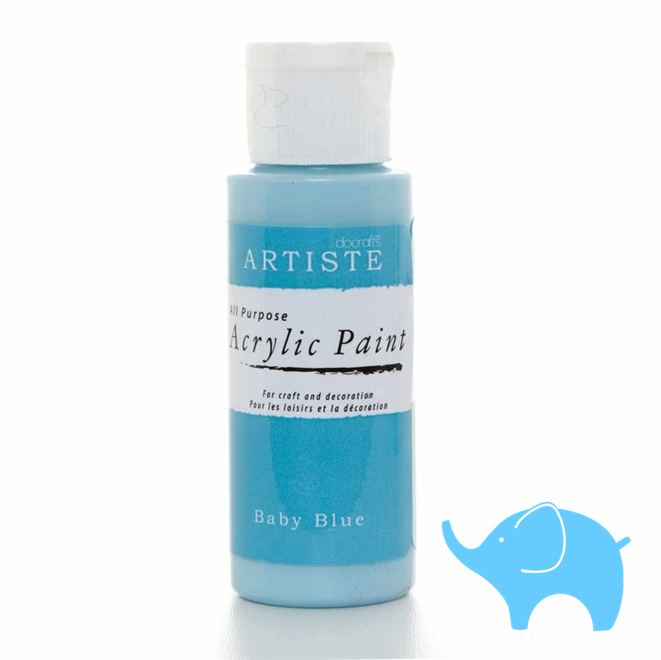 Baby Blue - Artiste Acrylic Paint 2oz
Docraft's Artiste Acrylic All-Purpose Paint is great for all mixed media projects. It dries quickly and is easy to apply.
Artiste paint is rich and highly pigmented, giving vibrant colour that will bring your creations to life.
This paint is perfect for novices through to the most experienced crafter and we highly recommend it for all Olifantjie MDF craft products.
Docraft's Acrylic paint is not and has never been tested on animals and contains no animal products. So with a clear conscience let you creativity guide you as you explore this world of colour.